Purchasing an RV is a big decision. A big, expensive decision. So it makes sense to learn from others before deciding which RV is right for you. There are many factors to consider. What works for someone might not work for another. 


However, here are a few common things people wish they would have thought about before purchasing an RV. If you have made one of these pitfalls, you can also take heart in knowing you aren't alone. Not to mention, the RV market is still hot in 2022, so you might sell your RV and still come out okay if you decide a change is in order.  


Tour Multiple RVs Before Buying
One of the best ways to ensure your new purchase doesn't turn into an RV purchase you'll regret is to look at lots of RVs before buying. You can accomplish this by going to an RV show or visiting a local dealer. 


You might also want to try renting an RV. Renting is an easy way to ensure that you like RVing at all. It can also let you test out different types and sizes of RVs to find out what works. 


Touring multiple RVs will let you get a feel for different floor plans as well. If your potential RV has slides, it is also a good idea to think about use during travel. It is incredibly nice to get into the bedroom, bathroom, and fridge with the slides in. Then, if you make a quick overnight stop somewhere, you don't have to extend the slides for things to be usable. 


Joel and I frequently stay in Walmart parking lots on long trips. No sense in paying $50 just to sleep somewhere before getting back on the road. Since we can get into everything we need with the slides in, these stops are much more comfortable. 


Choosing the Right Size RV
One of the biggest issues new RVers run into is choosing the right size rig. Maybe you want bigger, maybe smaller. When choosing what size RV to get, here are a few tips. 


First, consider what you plan to do with your RV. Will you frequent state and national parks or boondock often? In that case, a smaller rig is likely to serve you better. Many of these places have size limitations that make it impossible for big rigs to get in and out. 


If you plan to stay mainly at RV parks and will have multiple kids in tow, a bigger rig will probably be preferable. There are even some RVs out there with multiple bedrooms, which would be a godsend if camping with multiple people. 


Another important consideration is determining how much your current vehicle can tow. One thing many RVers regret is listening to the RV dealer for this information. The dealer is just out to make a sale and unfortunately, some of them won't care whether towing something too heavy will put you and others at risk. Ultimately, it is up to you to know what your vehicle can tow. Don't forget to account for the added weight of everything you'll put inside your RV (supplies, water, etc.) that will increase the weight from your trailer's dry weight.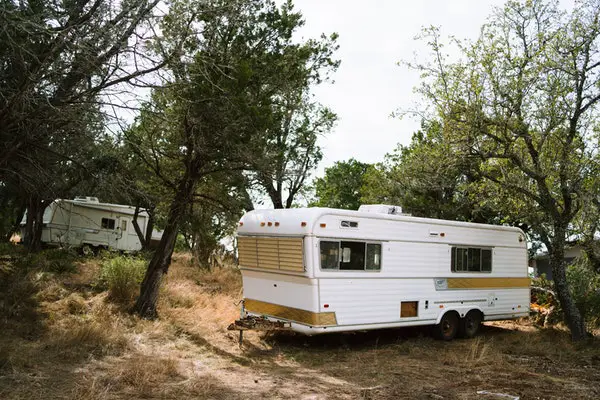 Must-Dos Before Leaving the Dealer
I already mentioned you shouldn't trust the dealer to be honest about what your vehicle can tow. While there are some good dealers out there, there are some other things you should check out before driving off the lot. 


It is important to do a walk-through of the entire RV immediately before leaving. Even if you looked it over before, make sure nothing is amiss right before signing on the dotted line. Some RVers have reported that some dealers even tried to get them to leave with a different RV (different VIN) than what they had originally agreed to purchase. Yikes! 


Before you leave the dealer, be sure to inspect for any damage, especially water damage. Having a leaky RV or rotted-out floors or walls can cost you big. If you find water damage, run!


What Amenities Do You Want?
Another major regret some RVers have is not thinking about the amenities they want. For example, a big one was having a full bathroom. Sure, many campgrounds have a bathhouse, however, not all of them do. There's just something nice about not having to share the restroom with everyone else in the park. 


If you have a big rig and plan to do a lot of summer camping, you may also want to consider getting an RV with an extra air conditioning unit. Although there are things you can do to keep your RV cool in the summer, RVs aren't very efficient at keeping the cold air in. An extra air conditioner can mean the difference between a fun adventure and complete misery. 


If you plan to camp year round in cold destinations, consider a 4 season package. Having a 4 season RV will help you stay warmer and make it less work to keep your water lines and tanks from freezing in the winter. 


Think About Storage Space
Another major frustration many RVers have is storage. Interior and exterior storage can both be a challenge. Before buying, think about everything you plan to bring along on your RV road trips. Then, determine if there is enough space to properly organize your RV. That way, you won't face the frustration of having to leave any necessities behind. 
Consider if You Can Afford RVing
RVing is a ton of fun, but it is also extremely expensive. Rising prices for gas and campgrounds have many RVers feeling frustrated or even stuck staying at home.


Monthly payments for a new rig may not seem that bad at first glance. However, at the first RV show we went to, all the monthly payments assumed a loan of 20 years. Your RV probably won't be looking and running well by the time you make your last payment. Not to mention you have to make payments all year round, but will probably only use it a handful of times unless you're a full time RVer. 


Even after you drop thousands of dollars on an RV, you'll have to buy even more supplies in order to actually use it. You need items for electric, water, and sewer connections, safety, and, of course, kitchen and living essentials. 


Oh, and don't forget, you'll have to pay for RV insurance. For full timers, the price tag can be steep. We pay over $1,000 a year just for insurance on our Class A motorhome. 


Prepare for Maintenance
Even new RVs will have things break. This is something RVers are frequently frustrated by. After all, shouldn't something that cost thousands of dollars work? One would think, but the craftsmanship on RVs is notoriously poor. If you aren't handy or don't feel like having to do ongoing maintenance, RVing might not be the best fit. Because there is basically always something that needs fixing.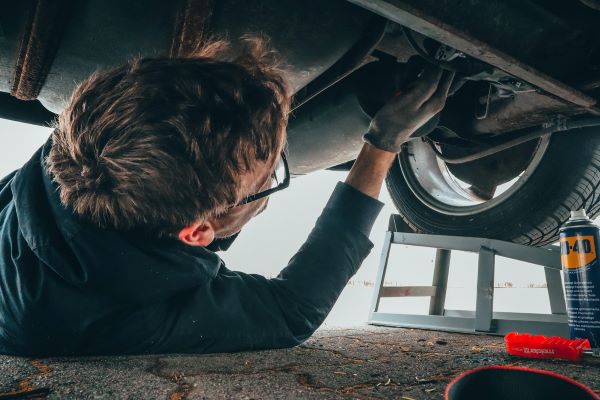 Know How to Mouse Proof Your RV
Mice are a major problem for RVers, especially when your rig is in storage. Nothing is worse than loading up for a fun weekend of camping only to discover you have unwelcome house guests. The best way to keep mice out of RVs is to seal every nook and cranny.


Not only is it disgusting to have mice in your RV, but they can also do a ton of damage to your rig. 


The Mattress Will be Horrible
If you plan to sleep on the original RV mattress, think again. RV mattresses are cheap and extremely uncomfortable. Upgrading your mattress, or at least adding a mattress topper from the get-go, will make your RV experience significantly more enjoyable. That way you can enjoy your vacation instead of being cranky from lack of quality sleep. This article has some tips on best RV mattresses.


Make Reservations Well in Advance 
Back in the "olden days" you could roll up to an RV park along a cross-country trip and find a place to stay. This is no longer the case. If you plan to get your RV for this summer season or you just purchased, ‌make camping reservations sooner rather than later.


If You've Done Your Homework, RVing is a Ton of Fun
I don't want this post to seem all doom and gloom. I absolutely love RVing after having been full time for 3 years. However, purchasing an RV is a huge commitment and I want to make sure you know what you're getting into. Fortunately, there are tons of great resources online for new RVers.   


The RV community is extremely welcoming and helpful. So if you think you're ready to make the jump, don't be afraid to ask for help! If you go into it with realistic expectations, you will have a much more positive experience as well. 
 Facebook Comments
One moment, please. If the comments fail to load, FB may have been too slow responding so try reloading.