RVers are a creative bunch of people, but sometimes they still surprise me! I've rounded up some of the most creative RV uses for pool noodles from the Cool RV Stuff Facebook Group. Did I miss your amazing hack? Drop it in the comments below!


Put a pool noodle vertically in the RV microwave during transit to stop the glass plate from rattling and/or breaking. 


Keep your fridge propped open when your RV is in storage by using a pool noodle. This will cut down on nasty smells and mold during the off season. 


Place a noodle in your shower to keep the door open during the drive. I have heard of more than one RVer who latched their shower door shut only to have it come loose during travel. The result? A shattered shower door. Keeping the door open with a pool noodle means it can't bang around.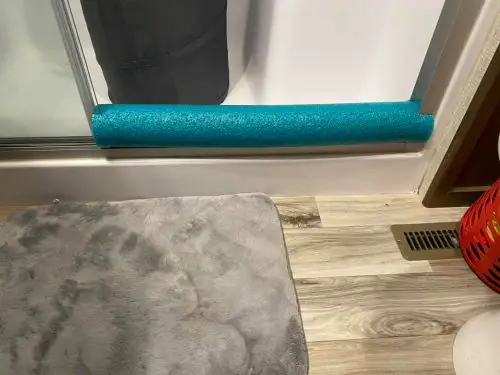 Lock the contents of your RV fridge in place with a pool noodle (or a tension rod). That way things won't slide off the shelves and fall out when you open the door after a drive. 


Slightly prop up the head of your bed by putting a few pool noodles underneath. 


Create a makeshift railing for a kid's bunk. Place pool noodles stacked up vertically and duct-taped together underneath the fitted sheet to provide a deterrent against rolling out of bed. 


Add pool noodles or pipe insulation to the underside and corners of your RV slide-outs. It is great when you have little ones around who might hit their heads otherwise. It is also excellent if you have outdoor storage compartments under your slides or higher bedroom slides. You might save yourself from hitting your head square on the edge too.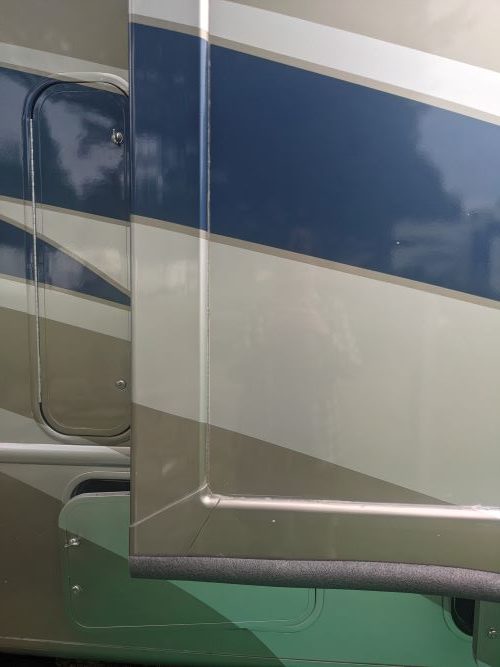 8. Ditch the table cloth clips and use pool noodles to keep your picnic table tablecloth in place. You also don't have to worry about splinters on rough edges if you go this route. 


9. Cut small rings off the end of your pool noodle and add a slit. Use them to wrap around the bottom of your window shades when driving to stop the rattling.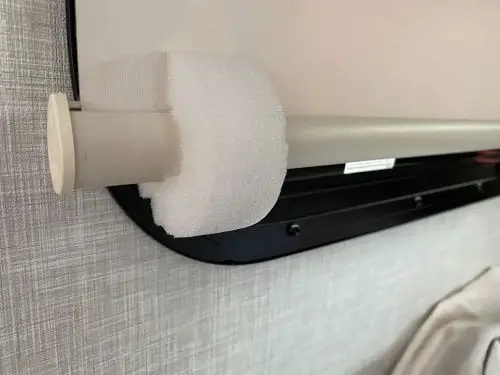 10. Slit pool noodles and put them over your windshield wipers when parked to decrease sun damage or, in the case of Arizona, actual melting. 


 11. Keep your boots from folding over by putting part of a pool noodle in them. 


12. Cover any sharp edges you might bump your legs against. We really need to add pool noodles to the corners of our bed. The number of bruises I have gotten walking around the small space… 


13. Prevent things (like pet toys) from getting stuck under your slide. Pool noodles or pipe insulation under slides on the inside help with this. They also help with draftiness if you are camping in cooler weather.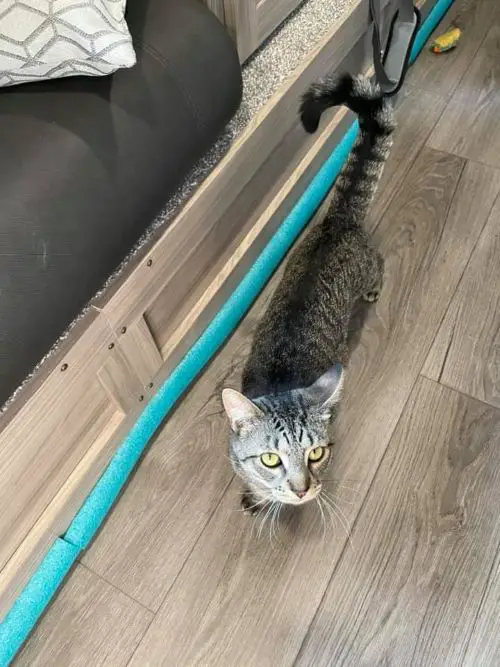 14. Wedge a small piece under the interior doors to act as a doorstop in your RV. It's perfect for the times that you swear you're level but your door doesn't agree. 


15. Slide pool noodles over bike handlebars, pedals, the grill of your cool toy, or over anything that might move and bounce scratching whatever is too close to it in your toy hauler. 


16. Bend into a half mood to support the corners of your pop-up canopy. This can help prevent water from pooling and collapsing your canopy. 


17. Wedge inside cupboards to stop dishes or other stored items from sliding around and breaking while you drive.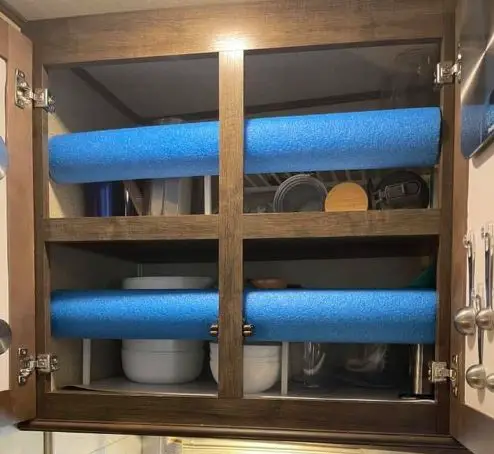 18. Store your fishing poles inside pool noodles while RVing to keep them from bending or breaking


19. Use them to prevent a baby gate from marking up your walls if you need to contain kids or fur kids.


20.  Stop yourself from walking into your RV awning arms by putting a brightly colored pool noodle on them when extended.


What other uses do you have for pool noodles in RVs? Drop a comment with your favorites.
 Facebook Comments
One moment, please. If the comments fail to load, FB may have been too slow responding so try reloading.