Some of the links listed on this page are affiliate links. This means that, at zero cost to you, we will earn an affiliate commission from the vendor if you click through the link and finalize a purchase. We strive to always keep all our content free to the reader. Thanks.
Whether you're shopping for the holidays, a birthday, or some other special occasion, there are plenty of amazing gifts for RVers. You can't go wrong with anything on this list! And hey, who says you can't buy a gift (or two) for yourself this year. I've included links to each gift for your convenience. 


I'll cover the following gift categories so be sure to check them all out for the best ideas:
Decorative Gifts
Gifts for New RVers
Gifts for Seasoned RVers
Gifts for the RV Chef
Outdoor RV Gifts
Functional RV Gifts for RVers
Gifts for RV Dogs


Decorative Gifts for RVers
If you're looking for a perfect way to spruce up the RV, here are some can't miss RV gift ideas.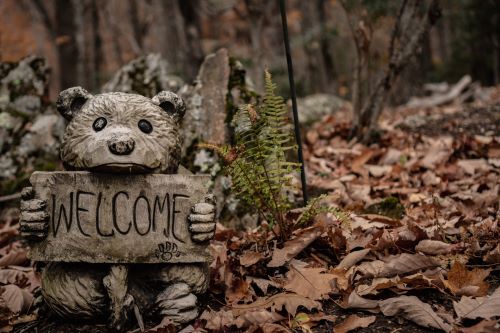 Signs for the RV
You can't go wrong with a fun sign for your RV. It is surprising how far a personalized camper sign goes to making you feel at home wherever you park it. 


RV Welcome Mat 
Another way to add a little something special to your RV is a welcome mat. Not only are these welcome mats adorable, but they are functional as well. Everyone loves keeping dirt out of the camper, that's for sure! 


Throw Pillows Make a Perfect Gift for RVers
If you want to add some affordable decor to your RV, throw pillows are a simple way to go. These RV-themed throw pillows will bring a smile to your face every time you go camping. They're a simple and classy gift for RVers of all ages.


Outdoor RV Lights
Your campsite will be much more bright and cheery with the addition of some outdoor lights. Although some RVers hate LED lights, you can get some more subtle outdoor lighting that will make your site sparkle. Check out these twinkle lights for example. You'll feel like you're in a fairy forest paradise. 


Electric Throw Blanket
Why not combine functionality and decor with an electric throw blanket? This RV gift idea is perfect for the chilly nights of camping. It'll make the RV look warm and inviting, but it will also keep your favorite RVer warm too. 


Gifts for New RVers
If you, a friend, or a family member hasn't been RVing long, there are a few starter essentials you may want to gift them. Here are some items every new RVer should have but that they might not want to spring for themselves.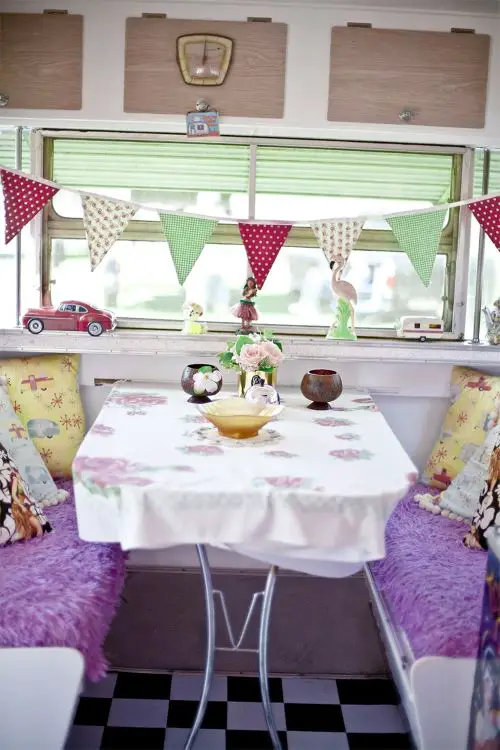 Surge Protector/Electrical Monitoring System (EMS) 
This might seem like a boring RV gift, but it is something super important that many new RVers put off buying. An EMS, which is basically a surge protector on steroids, can go a long way to protecting campers and everyone inside by preventing electrical problems. Just make sure you know if a 30 amp surge protector or a 50 amp surge protector is needed before purchasing. 


Zero-G Freshwater Hose
If you want to stop pulling your hair out when you pack up your drinking water hose, this is the perfect gift to get yourself. There are plenty of reasons to upgrade your drinking water hose, convenience being just one of them. The Zero-G freshwater hose is much more compact and easier to wrangle compared to the traditional white drinking water hoses. 

We recently purchased a Zero-G hose after trying out a knock of brand called Aqua Joe. There is absolutely no comparison between the two. The Zero-G hose is much easier to use and store. It is also more durable. We went through 2 hoses from Aqua Joe and both sprung a leak after only a couple of weeks. You should definitely splurge a little and get the Zero-G.


Melamine Dishes 
Having ceramic dishes is a recipe for disaster in an RV unless you take special care with them each trip. We currently have to wrap our regular dishes in towels every time we drive somewhere. Melamine dishes, on the other hand, look super nice but are virtually indestructible. This is definitely a must-have gift for RVers. 


Inflatable Solar Lantern
An inflatable solar lantern should definitely be on every RV gift-buying list. We have several of the Luci lanterns and love them. It is super convenient for setting up camp late at night, around the campfire, and more. You can even use them on backpacking trips since they pack down to be so small. Just set them outside to charge and you'll have light for hours. 


Bedside Caddy Organizer Gift for RVers
RVs are not known for having plentiful storage. That's where a bedside caddy organizer comes in handy. You can keep everything you need close by without having it sitting on the floor. In fact, basically, any type of organizer is going to be an RV gifting win. 


Board Games
The longer someone RVs, the more likely they are to encounter rainy weather. Luckily, with board games, camping adventures can still be just as fun. Check out our post on all the top RV games on the market for the perfect RV gift idea. 


Gifts for Seasoned RVers
If you or a loved one have been RVing for a while, the basics are probably already taken care of. However, that doesn't mean there aren't still wonderful gift ideas for RVers who seem to have it all. Here are some ideas.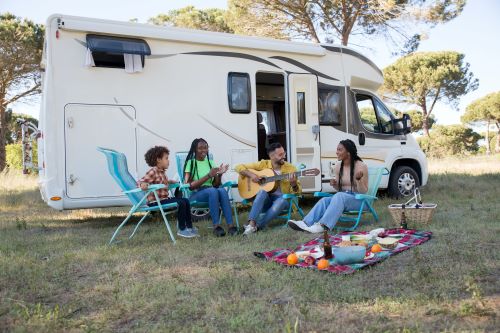 Bluetooth Speakers
What's a campfire without a little music. Kick, back, relax, and jam with a Bluetooth speaker. If you're looking for the perfect gift, you can find speakers in almost any price range. 


Tire Pressure Monitoring System (TPMS)
Want to keep your favorite RVer safe? Many seasoned RVers don't have a TPMS. It could literally save someone's life by alerting them to a flat or leaking tire immediately, which makes it a wonderful gift to show how much you care. 

My husband and I just had a flat on our last road trip. We didn't feel a thing, but the TPMS alerted us right away so we could get off the highway and put on the spare tire. It saved us a lot of potential damage! Here's a link to more information about the tire pressure monitoring system I use. 


Blackstone Griddle 
Camping food doesn't get much better than when it is cooked on a Blackstone Griddle. RVers far and wide are raving about this product and for good reason. Joel and I love using a Blackstone when RVing, and cleanup is much easier than with a traditional grill. You can get them in all sizes, but I love the 17-inch for camping since it is easy to bring along wherever we want to go.

 
Blackstone Griddle Accessories
Already got a Blackstone Griddle? Not to worry, there are plenty of Blackstone Griddle accessories you won't want to miss. RV grill masters far and wide will appreciate having all the Blackstone gadgets needed to maximize their grilling experience. 


Telescoping Ladder RV Gift
RVs require a lot of maintenance, from cleaning to resealing and more, a ladder sure comes in handy. However, not many RVers want to lug around a full-size ladder. That's where a telescoping ladder saves the day. You'll be able to get anywhere you need to around the RV without having to worry about space constraints. It is definitely not something you must have but it is nice to have.


Comfortable Camping Chair RVer Gift 
Every camper needs a good chair. However, we may not always want to splurge for one ourselves. That's why a comfy camping chair is a perfect RV gift idea. You can't really go wrong with any of the following chairs. 
Noise Canceling Headphones
Small spaces mean not much personal space. But RVers can still escape and have some quiet time with the help of noise-canceling headphones. They also come in handy when the neighbors are loud and obnoxious. 


Upgraded Mattress
If you're looking for a perfect gift for your RV spouse, consider upgrading your mattress. There are lots of good RV mattress choices on the market. It'll be the RV gift that keeps on giving as you and your partner both sleep better. Trust me on this one, you really need to upgrade your RV mattress! 


Electric Bike
Having a quick and easy way to get around town while you're camping is a must. If you don't have a toad, or even if you do, an electric bike is a superb gift for RVers young and old. Don't forget to check out the best RV bike racks to complete the gift.


Gifts for the RV Chef
If you or the RVer in your life are foodies, here are some gift ideas to get them cooking like never before. A small kitchen can go a lot further when you've got the right gadgets.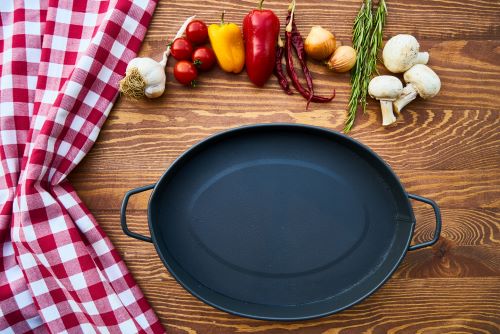 Portable RV Ice Maker
A portable ice maker is the perfect RV gift for the drink lovers in the group (ice cold water included). If you want a top-of-the-line ice maker, the GE Profile Opal Nugget Ice maker is the way to go. If you're looking for a budget model, you can't go wrong with the Crownful or Igloo ice makers. 


Nesting Bowls 
Space is at a premium in an RV which makes nesting bowls a great gifts for RVers who love to cook. These nesting bowls and measuring cups let you have access to everything you need for cooking and baking stacked into one small space. 


Stainless Steel Wine Glasses
What's a gourmet dinner without a glass of wine? If you're worried about shattered glass with regular wine glasses, don't fret. Stainless steel wine glasses make the perfect gift. You can find glasses with or without stems and even in a variety of colors. 


Mini Waffle Maker
My mother-in-law got us a mini waffle maker when we first moved into the RV. I can hands-down say it is one of the best gifts for RVers. We can easily fit it in our small RV kitchen, and we use it almost every weekend. You can't go wrong with purchasing this RV gift! 


Mini Coffee Maker
When it comes to RV gifts, if it has "mini" in the name, it's probably a good idea. A mini coffee maker ensures your RVer is caffeinated and happy all camping trip long. 


RV Themed Coffee Mugs    
Don't forget to get an RV-themed coffee mug to go along with your mini coffee maker. Sipping coffee, apple cider, or cocoa from a fun mug makes it seem even tastier. This affordable gift is perfect for any RVer. 


Camping Themed Dish Towels
Why stop at coffee mugs. Camping dish towels are a fun way to spruce up your rig. With dozens of patterns and colors to choose from, you can find something to fit with the current theme. Or add a pop of color to make a new theme altogether. 


Instapot 
Another RV cooking must-have is an Instapot. Nothing beats making a set-it and forget-it meal when you're out camping. With an Instapot you don't have to spend your entire camping trip standing around the stove. Instead, you can actually enjoy your time off. 


Electric Kettle
Stovetop space is at a premium in an RV, not to mention how long it takes to boil water. Tea or hot cocoa are a breeze with an electric kettle. It is an affordable but oh so functional RV gift idea. 

Campfire Cooking Kit
There are tons of campfire cooking kits to choose from. If you have an RV chef in your life, giving them the gift of a durable cook set is priceless. They will use it all the time and each time they do, they will think of you!


Outdoor RV Gift Ideas 
For RVers who love to spend every spare moment outside, there are plenty of fantastic gift ideas. From staying around the campsite to adventuring in the area, these gifts for RVers have you covered.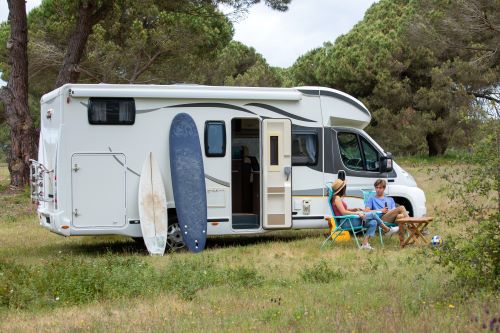 Say Goodbye to Bugs with Thermacell
We've all been there. Your camping trip ruined by horrible mosquitoes. One of the best mosquito repellents is Thermacell. This nifty gadget will keep mosquitoes away from your outdoor living area so you can actually enjoy the trip! 


CLAM Camping Shelter 
Another easy way to keep the bugs away from you? A CLAM shelter. These fantastic screened-in shelters are good for many reasons. Not only do they keep the bugs out, but they also shade you from the sun or keep the rain at bay. It is a must-have for any kind of weather. Even better, you can let Fido run around inside with you while you're out without needing a tether. 


Propane Fire Pit
Open burn restrictions are becoming more and more common during prime camping season. In most places, though, you can still enjoy a campfire. The secret? Getting a portable outdoor propane fire pit. You can toast marshmallows, stay cozy, and enjoy the ambiance without interruption. It is one of the top gifts for RVers if you ask me.


Inflatable Kayak or Paddleboard
Summer is the perfect time to spend time on the lake. However, lugging around water toys can be difficult in an RV. Joel and I have an inflatable paddleboard and an inflatable kayak. These are both fantastic gift ideas for the outdoor-loving RVer in your life. They take up way less space but still let you get out and enjoy to great outdoors. 


Mini Corn hole 
Cornhole is a classic yard game. You don't have to miss out on this fun game just due to space. Mini corn hole is the perfect gift for RVers. It doesn't take up much space in the rig but provides hours of fun. 


Bocce Ball
Bocce ball is another excellent outdoor gift for RVers. It is compact yet functional. Best of all, you can play with a larger group of friends or family too. 


Outdoor RV Mat
You can add class and functionality to your RV set up with an outdoor RV mat. These mats come in nearly every size and style imaginable. Having a mat will make your outdoor space feel more personalized. It also helps keep the dirt outside your rig where it belongs. 


Pop-Up Trash Can
Nothing says, "I love you" like a trash can, am I right? Okay, joking aside, a pop-up trash can is actually a really handy thing to have for camping. It packs down small but provides plenty of space even for large family gatherings. There are even some fun camping-themed choices out there. 


Fitted Picnic Table Covers
Say goodbye to table cloths blown away by the wind. A fitted picnic table cover ensures outdoor dining is always a breeze. No worrying about dirty picnic tables either! 


Camping Blanket 
Cozying up by the campfire is even better with a warm blanket, especially for fall camping. A camping blanket is one of the best gifts for RVers. It is really nice to have a dedicated outdoor blanket, so you don't have to worry about getting your inside blankets all covered in dirt and smelling like a bonfire. 


Functional Gifts for RVers 
Don't want to buy a gift that may get shoved in a closet or lost on a shelf? These functional gifts for RVers are bound to get used.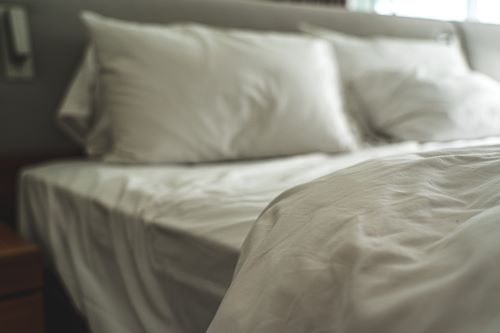 Bungee cords 
Every RVer needs more bungee cords. We've got tons of bungee cords and still, I find places another bungee cord would come in handy. So, if you're looking for the person who seems to have it all, they probably also need more bungee cords. 


Slippers 
Everyone wants to be comfy and cozy, especially when they are camping. Make things easy and functional this year with a brand new pair of slippers. You can also find a pair to fit within any budget. 


Cordless Vacuum 
Maybe not the most exciting RV gift out there. But there is nothing more functional in an RV than a cordless vacuum. Having a clean RV makes things feel much cozier and more relaxed. 


Beddy's Bedding 
RVers LOVE Beddy's Bedding. Making the bed in an RV is a dreaded task of many (if not all) RVers. Beddy's makes the task much simpler which means no more disheveled RV bed with sheets that don't quite stay on. 


Gifts for RV Dogs
Don't leave Fido out of all the fun. Here are some of the best gifts for RVer dogs. Because let's be real, pets are part of the family.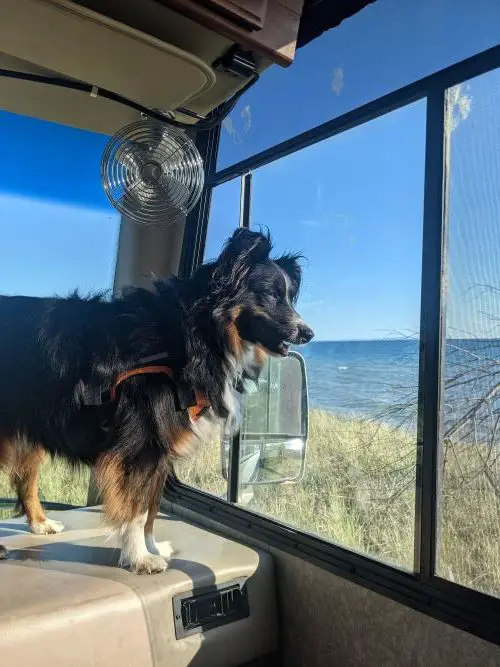 Waggle Pet Temperature Monitor
Don't leave your best friend's safety to chance. Waggle monitors your pet's temperature and alerts you immediately if anything goes wrong. It will give you peace of mind knowing even if your furry friend can't come along on every adventure, they will still be safe. 
NOTE: Great news! We were able to contact Waggle directly and get a discount for all our readers. If you use our link to Waggle, the best current discount will be applied. (40% off at the time of writing this.)


Automatic Generator Starter
If you get the alert that the temperature is heating up in the RV, you won't have to panic with an automatic generator starter. You can set things so that the generator kicks on and powers up the A/C while you get back to save Fido. 


RV Pet Fencing
Say goodbye to tangled tethers and sad pups. Having a fenced-in area around your RV for your furry friend to roam is priceless. Both you and your dog will be happier with a nice new fence. Check out all the options for fences here. Your doggo will love having an RV pet fence and you will too!


A Comfy New Dog Bed
Why should only the humans have a comfy new bed? Your pooch would probably love a bed upgrade. Or if you're like us, you can keep the old bed so there is one in on the dashboard and another in your bedroom. Yeah, I'm a sucker for my pup and want her to have the best of everything. 


Foldable Dog Ramp 
If your bud is getting a little older and can't get into the RV as easily, you need a foldable dog ramp. It'll make getting in and out of the RV much easier so your pup can enjoy many more fun camping adventures. 


Collapsible Water Bowls 
Help your pup stay hydrated around the RV or on the road. Whether you are hiking or kicking back at the campsite, a collapsible dog bowl is a must for any RV pup. 


Dog Toys
Need I say more? For just a few bucks, you can get a new dog toy that will totally make your dog's day! Our pets are with us for too short a time. Buy the toy.
 Facebook Comments
One moment, please. If the comments fail to load, FB may have been too slow responding so try reloading.