Full-time RV living is a dream for many RVers. After all, who wouldn't want the world as their oyster? Full-time RVers have the freedom to travel where they want when they want. The catch? You'll need full-time RV insurance. And it isn't gonna be cheap. 


Keep reading to learn about which companies offer full-time RV insurance and how to estimate your costs. 


What Companies Offer Full Time RV Insurance
Not all companies will cover full-time RV insurance. Chances are, you'll have trouble getting it through many smaller car insurance companies. As a full-timer, I have used 3 different insurances at different times. The prices change from year to year so it is always wise to shop around annually even after purchasing insurance. 


Here are some of the top companies for insurance including full-time RV insurance. If you use someone else, drop a comment so I can add them to the list!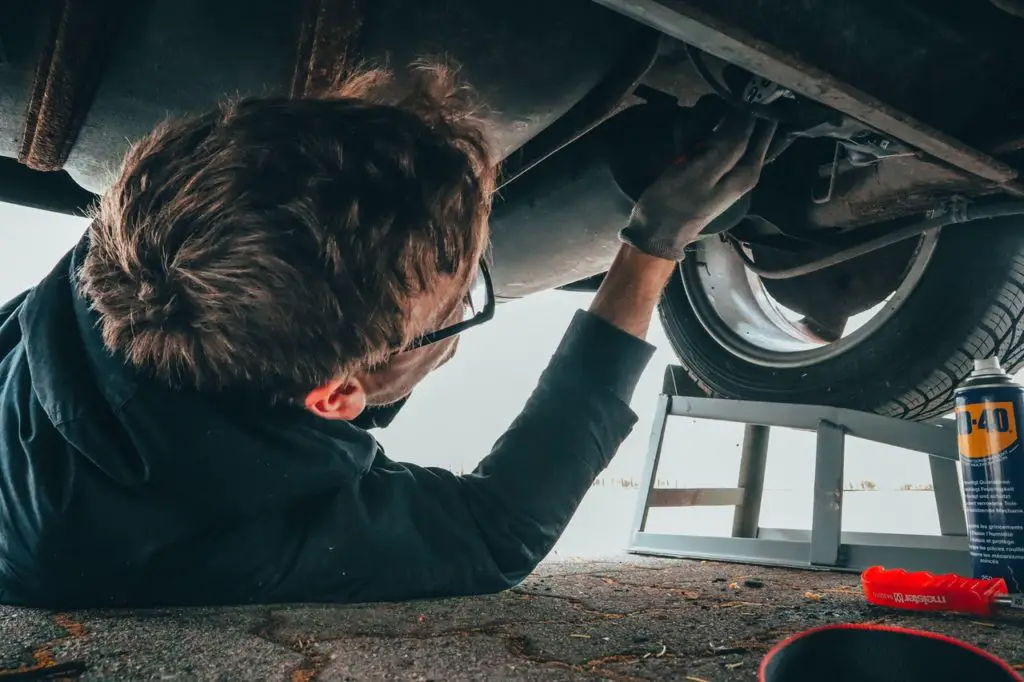 Progressive
Joel and I have our insurance with Progressive right now. When we switched from Good Sam, it cut our yearly premium almost in half! I was shocked and a little ticked off at Good Sam. 


Progressive offers reasonable rates and has better customer service than many other insurance companies out there. We haven't had to make any insurance claims or use their towing services. But I have made changes to the policy several times and the insurance reps have always been knowledgeable and helpful. 


Geico
Another company that offers full-time RV insurance is Geico. When we lived in Wyoming for a short time before moving into the RV, Geico offered the lowest rates around. Prior to that, I had my car insurance through Geico for several years as well. I suspect that the massive price change I saw when moving our home base was more related to location than Geico. 


Our "home" is in Michigan where we have family living. And Michigan is notorious for having the worst insurance rates around. You may have better luck getting affordable insurance through Geico if you live elsewhere. 


Good Sam
Good Sam has some good things about it, but also a lot of problems. Many RVers use them for roadside assistance and I have heard mixed reviews on their service and quality. Sometimes it depends on the person who picks up the phone or comes to the site when you call. 


In terms of insurance, they offer full-time RV insurance and we have used it in the past. Joel and I had Good Sam for about a year. When renewal rolled around, they nearly doubled our rates, which made me furious. They claimed it was because rates when up everywhere in Michigan, but I'm not buying it. Progressive ended up saving us a boatload. 


If you opt for their services, you can usually save a fair amount of money by also getting a Good Sam membership. Plus, you'll have discounts on campgrounds and purchases at Camping World when going that route. 


You're still going to save way more money by shopping RV products on Amazon or any non-Camping World store, though. Another thing I find very annoying about Good Sam is that they won't leave you alone. I continue to get letters and emails from them saying my membership is expired despite me asking them to stop sending them.


Foremost 
Another option for full-time RV insurance is Foremost. This is the one company on the list that I don't have any personal experience with. 


Foremost offers coverage to people who are considered high-risk drivers based on driving history or credit. So if this sounds like you, they might be worth looking into. They have a 3.6/5 star rating on Google. 


How Much Does Full Time RV Insurance Cost? 
There are many factors that impact your costs for full-time RV insurance.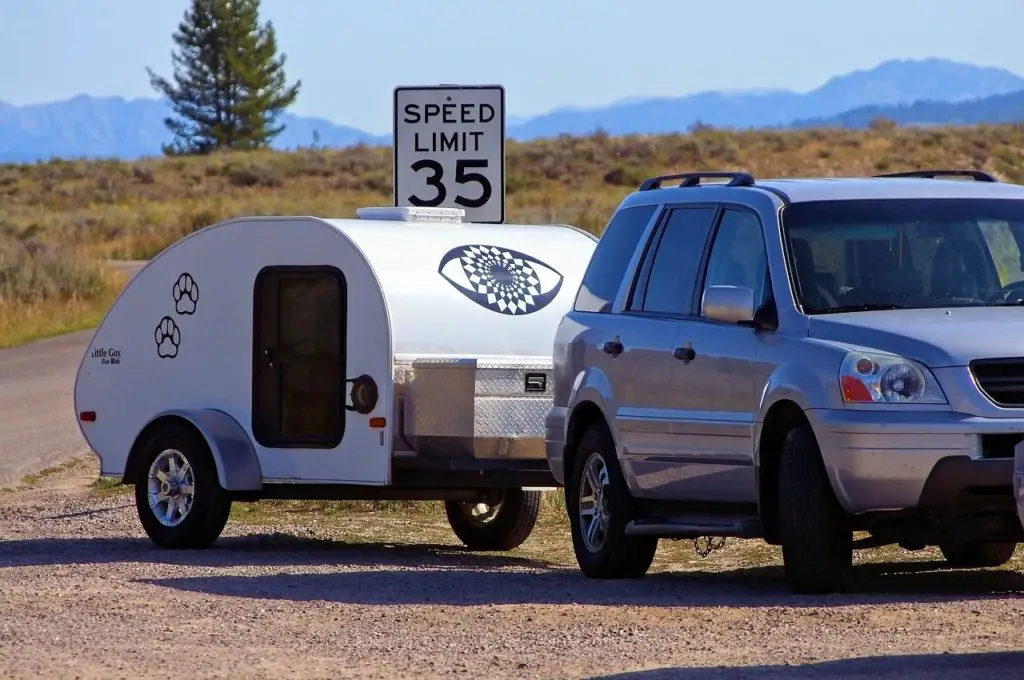 Domicile Determines RV Insurance Rates 
Even if you full-time without a home base, you will have a domicile somewhere. This is likely the last place you lived in a house/apartment unless you re-established it somewhere else. That means you'll pay insurance rates based on your domicile. 


Some states like Michigan have sky-high rates. (Don't ask me why we decided to domicile there as full-timers…) Others like Wyoming have more affordable rates. South Dakota is a very popular location for full-time RVs to establish their domicile. You will pay different insurance rates depending on your domicile. 


RV Type Impacts Full Time RV Insurance Rates
You will also have different costs depending on the type of RV you have. While you technically don't need insurance for a towable RV, you should absolutely NOT go without it. RVs are incredibly expensive and worth insuring. 


Class A motorhomes tend to be the most expensive to insure since they are drivable and the largest of RVs. Smaller travel trailers are much more affordable to insure. 


Driving History
Like car insurance, RV insurance rates are impacted by your driving history. The better your driving, the more affordable your rates. With some insurance companies, you can also get a discount for taking a safe driving or RV-specific driving course. 


Average Insurance RV Insurance Rates 
Full-time RV insurance rates are tricky to nail down with so many factors at play. The following rates are current estimates based on recreational use. If you go full-time your costs will increase, especially once you start adding on additional coverage, which I'll go over later. 


The best way to estimate your costs is to call several insurance companies and get rates for your particular situation. It takes time, but it is worth it for the money you'll save. For example, when I called and switched from Good Sam to Progressive it took about an hour and saved me around $1500 a year. Definitely an hour well spent!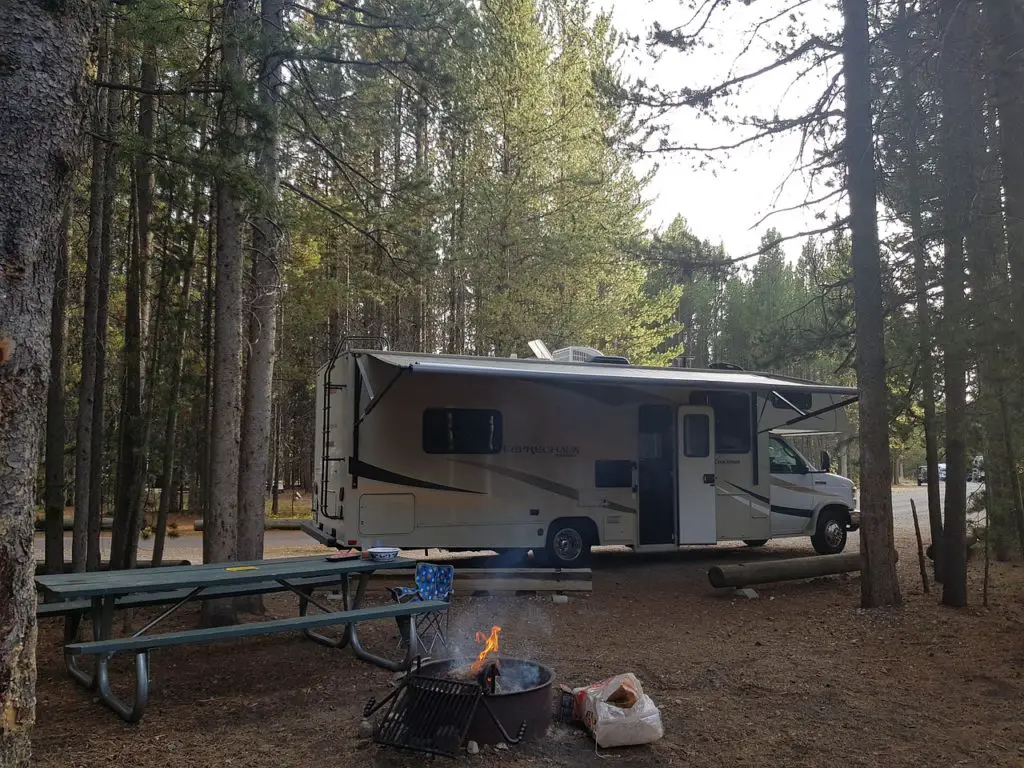 Class A
Expect to pay between $1000-$2000 for a Class A policy if you use it for less than 6 months out of the year. Once you start full-timing, you'll pay more in most places. Our full-time RV insurance policy on our Class A is just under $1600 a year with Progressive. We have a 2009, so a more expensive/newer motor home will probably cost more to insure. Before Michigan changed its insurance, we paid $3,000 a year, though! The price we pay for living the good life. 


Class B
If you have a small class B like a sprinter van, you might be able to get regular car insurance coverage. You'll want to ask questions about full-time coverage, though. The last thing you would want would be to not get covered because you were living in your RV. A policy for a class B RV typically costs between $500-1000 and may be more for full-timer add-ons. 


Class C
Most Class C RV owners pay around $800-1000 a year to insure their RV. Again, you'll pay more as a full-timer, and costs vary depending on many factors. 


Travel Trailer/Fifth Wheel
You should absolutely insure your towable RV. Since it isn't driving, it may be less expensive than a motorhome to insure. Progressive boasts of courage as low as $125 a year. My guess is this is a marketing gimmick based on older, smaller trailers. Some top-of-the-line fifth wheels could still run you $1,000 a year or more in full-time RV insurance costs. 


What Additional Add Ons Can I Get with Full-Time RV Insurance 
When you are a full-time RVer, your RV is your home. As such, you can get additional coverage to protect yourself and your possessions. 


Personal Effects
If your RV was destroyed or stolen, chances are you would lose a lot of possessions too. Especially as a full-time RVer. Most companies that offer full-time RV insurance offer additional coverage for your personal effects. 


Depending on the insurance company, there are different levels of coverage you can select. Changing the deductible can also increase or decrease the price. 


Personal Liability for Full Time RV Insurance
If someone comes to visit you in your RV and is injured, you could be personally liable. Having personal liability insurance on your RV offers additional protection. Many people have this coverage on a sticks and bricks home. It isn't too expensive to add on and gives additional protection and peace of mind. 


Emergency Expenses 
This coverage provides reimbursement if you are stranded in your RV. It can cover things like hotel fees and transportation. With Progressive, this is included in my policy costs. 


Pet Injury Coverage
Pets are family. Some insurance companies, including Progressive, offer payment of vet bills if your pet is injured in an accident while riding in your RV. They will cover up to $1,000 without a deductible. 


Roadside Assistance
Towing an RV is expensive since they are such large vehicles. Plus, we drive them to some pretty remote places. Paying extra for a roadside assistance policy is definitely worth it in my mind. That way if you end up stranded on the side of the road, the cost of towing will be the last thing on your mind. 


Tow Dolly Coverage
If you tow a toy trailer, car hauler, or another type of tow dolly, with your motorhome you can opt for additional coverage. In the event of an accident, you can receive payment for damage to the tow dolly or trailer. 


How Much Do You Pay For Full-Time RV Insurance and Where do You Live? Drop a comment below to let everyone know. 
 Facebook Comments
One moment, please. If the comments fail to load, FB may have been too slow responding so try reloading.