Some of the links listed on this page are affiliate links. This means that, at zero cost to you, we will earn an affiliate commission from the vendor if you click through the link and finalize a purchase. We strive to always keep all our content free to the reader. Thanks.
As it turns out, many RVers are sick of the campground etiquette rule breakers. With the explosive growth in RVing, we've begun seeing more and more people with the "me, me, me" mentality. One commonly broken rule relates to quiet hours etiquette.  


How to Adhere to Quiet Hours Etiquette at the RV Park 
Quiet hours etiquette isn't quite as simple as just being quiet. The trouble is, there are factors that some campers might not even think about. Are you an accidental rule breaker?


There is a bit of an unspoken rule that quiet hours should be a time that people can sleep peacefully if they want to. Silence definitely helps with this, but so does darkness! 


To respect your fellow campers it should be lights out and quiet. This means your hip happening LED lights that shine directly into your neighbor's window should be off. Campers should also keep their conversations quiet and refrain from slamming doors at all hours of the night.


If you have a noisy door, you might want to consider investing in a new door handle. Unless you opt for a fancy keyless entry option, this upgrade is relatively inexpensive and can make things more enjoyable for you too. 


Finally, during quiet hours please don't run your generators if you can swing it. Those things definitely are not quiet. 


Why Do We Need Quiet Hours Anyway
I can almost hear some RVers now. "If you don't like the lights, shut your window shades and buy blackout curtains. Put in earplugs and let me have my party." Honestly, responses like this are reminiscent of a two your old screaming, "but I don't wanna!" when told they have to follow the rules.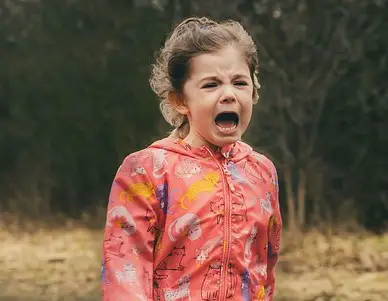 The rules are the rules. I don't make them. But if someone is headed to a campground that has a quiet hours policy, they are agreeing to abide by those rules when they make your reservation. This means everyone else has the right to expect those rules to be followed. 


How Can We Make RVing More Enjoyable for Everyone? 
I'd really like to get some discussion going here. Etiquette is clearly a major concern for many RVers. I know I can't be the only one who likes to get a good night's sleep while I'm on the road (which is always as a full-timer!) Even weekend warriors may want some shut-eye to hit the ground running for a morning of adventure the next day. 


The problem is, it seems like there is no way to combat the problem. 


What solutions are there to getting people to adhere to the quiet hours? 
Are there campgrounds with no such rules that the party crew should go to?
 Facebook Comments
One moment, please. If the comments fail to load, FB may have been too slow responding so try reloading.