Some of the links listed on this page are affiliate links. This means that, at zero cost to you, we will earn an affiliate commission from the vendor if you click through the link and finalize a purchase. We strive to always keep all our content free to the reader. Thanks.
When you're a new RVer, the rig is simply the first of many purchases. You'll have lots of new RVer items you really need to buy before your first camping trip. However, if I'm being honest, this is just the beginning. RVing has a way of sucking you in until. Despite your small size, you'll keep discovering things that would be really great to have. Here are some of the top items RVers crave. 


Note: To make things easy to find, most items have links to examples if there is a place to get an item online.


Indoor RV Supply Upgrades
After you buy all the necessary items, there are plenty of things you might like to have. These indoor upgrades will enhance your camping experience. 


Doormat
No one likes dirt tracked all over the place and this is exactly what you'll get if you forgo the doormat. Campgrounds are well… campgrounds. That means dirt and dust about. Adding a doormat at the top of your RV steps will help cut down on the mess.  Adding a fun doormat is also a way to make your RV look nicer without much effort.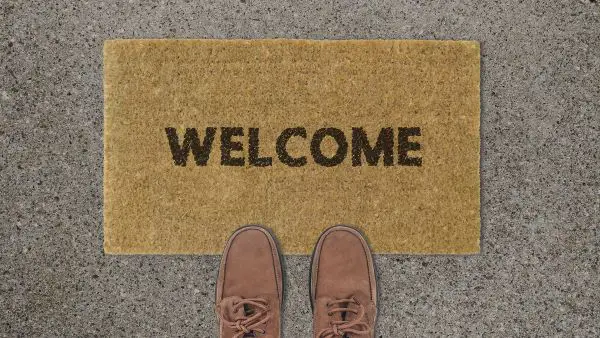 Swiffer Wet Jet 
Even with a doormat, some amount of dirt is inevitable. If you have hard floors, having a Swiffer wet jet along is a lifesaver. (Especially if you have kids!) A Swiffer is a cheap addition to your RV that takes up very little space. It will keep your RV looking brand new throughout the entire trip. 


Upgraded Shower Head
If you plan to shower in your RV, you're really going to want to upgrade your showerhead. The shower head that came with our RV was total junk. I'm guessing it is safe to say this is probably a common theme. The showerhead was one of our first "upgrades" and boy was it worth it. Many RVers love the Oxygenics RV showerhead. 


Portable RV Ice Maker 
There is a lot of debate among RVers about whether having an ice maker is a ridiculous luxury. While it definitely isn't something you need, there is really nothing better than an ice-cold drink when you feel like you are melting in your overheating RV that won't stay cool. When you add a portable ice maker to your kitchen, you'll get to enjoy this fantastic perk. 
Small Fan in Your Fridge
The number of foods that have frozen because they are on the top shelf of my RV fridge are too numerous to count. RV fridges often don't cool evenly which means some areas are too cold and some are too warm. A simple solution is to add a small fan on or near the fins. The fan helps distribute the cool air more evenly.


You can also add a ventilation fan to remove hot air from absorption fridges. There are designated RV fridge fans you can purchase. Some people also choose to DIY a computer fan to accomplish the same job since this is a cheaper (but more time-consuming) option. 


Dedicated Camper Kitchenware 
If you use your RV for weekend adventures or short trips, you might not want to purchase more kitchen supplies. However, after lugging kitchenware in and out of the RV every week, you might want to make your life simpler.


Having designated pots and pans and melamine dishes that stay in the RV means you can spend less time packing and more time relaxing! If you're looking for gifts for RVers in your life (or even for yourself), you can't go wrong with this.
Supplies for Organization 
After your first camping trip, it might look like a tornado went through. RVs are not known for having a lot of space or really any good way to organize. Luckily RVers are geniuses and have come up with tons of amazing RV organization hacks. Adding organization and storage solutions can take your camping game to the next level. 


What other indoor RV supplies are wonderful to have in your rig?
 Facebook Comments
One moment, please. If the comments fail to load, FB may have been too slow responding so try reloading.