Seems like every day we get hammered with more and more bad news. Simply put, that's what grabs the headlines. Well, today for your Cool RVers news, we'd like to bring you something a little cheerier. Keep reading to hear stories members of the Cool RV Stuff Facebook group have shared about times RVers jumped into action to save the day. 


An RV Explosion 
Boom! Jamie A. said there was an RV a few sites down from her that literally exploded. An elderly couple was trapped inside. By the time Jamie reached the RV, a young man had already rushed into the flaming RV to assist the couple to safety.


Many other RVers at the campground immediately pitched in to extinguish the flames, administer first aid, and disconnect the motorhome to prevent further damage. It just goes to show there are still good people in the world. Many of them may or may not happen to also be Cool RVers. 


Backing Up the Trailer For the First Time
We've probably all seen it happen. The struggling new RV owner making attempt after attempt to back their trailer into the site. You might be surprised by how many people have offered to help in this situation, though. Janet T. says one of her friends was rescued from this frustrating (and sometimes embarrassing) situation by a fellow RVer. Several other Cool RV STuff members chimed in to say they had seen or experienced the same.


Newbies with No Idea How to Hook Up
When you're new to RVing there is a ton to learn. If you're renting for the first time, it is easy to get in over your head. Especially if the RV owners don't tell you how everything works. Nadine K. and her husband noticed a family struggling to hook up to water and sewer. Rather than sit back and watch the struggle, they lent a helping hand. It took them just a few minutes and probably saved the new renters tons of time and headache. 


Neighborly Love
The days of knowing your neighbors seem to be gone in many communities. The RV community likes to keep this tradition alive, though. Joel and I have lived all over the place even before we become full-time RVers. Some of our best neighbors have been the fellow RVers we parked next to for just a short month. 


One of the best stories comes from Charleston, Oregon. Nearly every RV also had a boat and a crab trap parked out front. After meeting our neighbors and mentioning that we might have to try crab while we were there, they surprised us the next day. They came by with fresh-caught crab, prepared, and ready to heat up for dinner. 


It amazed me that something I said in passing led to such a thoughtful response from our neighbors. For the rest of the month, we had several more back-and-forth exchanges. A blackberry pie I shared, fresh-picked corn and tomatoes given to us, and even two homemade potholders our neighbor made as a parting gift for us.


Even though we only knew them for a month, I think those are the neighbors I'll continue to remember and strive to be like. Many other RVers also said chatting with neighbors, sharing a campfire or a meal, or playing games together has led to some of their best RV memories.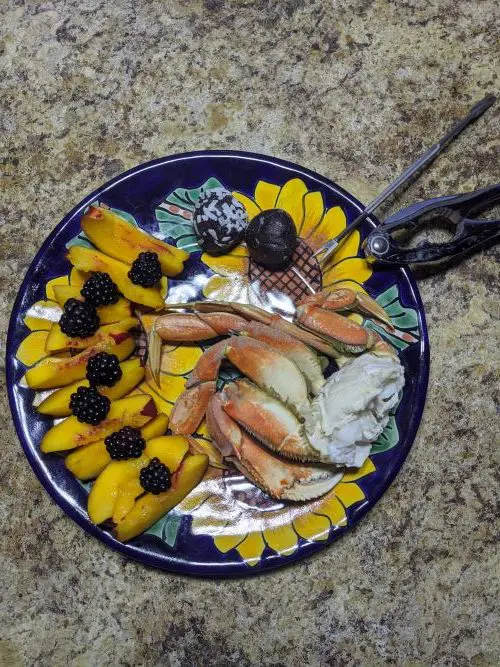 Stuck in a Rut
Joshua B. was deep in the woods when he got stuck. He was saved the hefty tow costs (and the possibility of not being able to get a hold of someone to come to the rescue) by a caring fifth-wheel owner. Turns out a dually comes in handy for more than just towing and RV. 


Power Problems
Not all RVers are handy. Many people have no understanding of RV electricity or how to fix things when problems arise. Chris G. has gone above and beyond to assist with electrical issues many times. Once he even replaced the entire circuit breaker for a fellow RVer. 


Locked Out but Not Out of Luck
There are several feel-good stories to share about RVers being locked out of their rig. Patti D. said her deadbolt got jammed and she couldn't get into her RV. Rather than leaving her stuck in the pouring rain, her neighbor came to her aid. The fellow RVer stood in the rain with a lock kit until they solved the problem and got Patti back inside.

 
My husband, Joel once came to one of our neighbor's rescues when she got locked out as well. She was an older lady who had recently lost her husband and was experiencing the RV learning curve. One day, she knocked on our door. She had managed to lock herself out of the RV. Even worse, it was nearly winter in Bend, Oregon. 


It isn't often that you want your neighbor to break into your RV, but in this case, that is exactly what Joel offered to do. He ended up climbing in through one of the unlatched windows to get inside and unlock the door for her. She was so grateful! 


Make Way for Exiting RVers
Saving the day can look simple too. You can really make someone's day when you offer to move your vehicle to give them more room to make it out of a campsite. Even better, just do it. Karen M. said the best act of kindness is when neighbors don't even ask, they just move to make your life a little easier. 


Trapped at a Dead End 
Shannon R. shared that her worst nightmare came true when she towed her RV for the first time. She ended up stuck on a dead-end road with nowhere to go. All that was in front of her was a locked gate. 


She was about to back her trailer all the way down the road and pray she could make it onto the main road, past the oncoming traffic. That's when a good Samaritan saved the day. An elderly woman called out to Shannon that she could help. Moments later, a man arrived who had the key to the gate. Shannon was able to pull through the gate into a spacious amusement park parking lot, turn around, and make her way safely back to the main road. 


Kindness won out that day.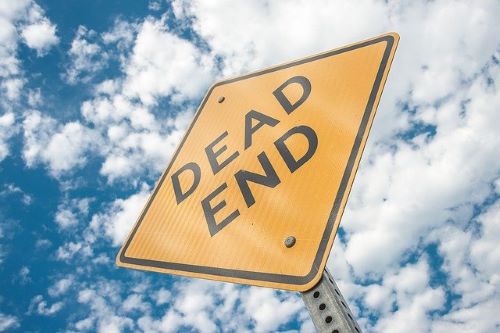 A Surprise Breakfast
Camping with kids can be fun, but it can also be a ton of work. Glennis G. said one morning the RV neighbors stopped by to bring her kids donuts for breakfast. Talk about a good way to wake up in the morning! 


A Fragrant Farewell
Sometimes a simple gift from a parting neighbor is enough to brighten your entire day. Jodie S. said when their RV neighbors were leaving they gave them fresh flowers. It would have been easy to simply throw them out for the drive home. But instead, they went out of their way to do something kind. 


Too Short of a Freshwater Hose
Jane C. said the first time she went camping in her brand new motorhome, she ran into a problem. Her freshwater hose wasn't long enough to hook up. A friendly neighbor saved the day by letting Jane use her brand new 100-foot hose. Not only did the fellow RVer let Jane borrow the hose, she actually said "keep it!" That's enough to put a smile on my face! 


Teaching a Time-Honored Tradition
Some things are better when you do them "the old-fashioned way". One of those things is making homemade ice cream. Rosa R. said she has always loved sitting outside making ice cream. The campground kids loved stopping by to see how it was done. And of course, in the end, Rosa shared the final product with them! 


Stepping Up in Times of Tragedy 
Diana J. shared a story of a tragic accident that brought out the best in people. A horrific car crash killed 10 people and left motorists stranded for hours on an Alabama highway. Diana said she heard about a family with a motorhome stuck in the traffic as well. The RVers opened up their motorhome to anyone and everyone on the road who needed to use the bathroom. They even set up their grill and started cooking for the trapped travelers. 


Battling a Blaze
This story hits close to home as Joel and I had planned to spend time at an RV park in Talent, Oregon last fall. Due to Covid, our plans changed, and we ended up elsewhere at the time. A wildfire swept through the town and destroyed nearly everything in its path.


Everything except the RV park we almost stayed at. Most of the residents were full-time stationary RVers so their RVs were their homes. Several of the RVers who lived at the park stayed behind, putting out spot fires for hours.


If it weren't for those few RVers, everyone who had to abandon their RV would have lost it. Maybe not the safest choice, but a brave one nonetheless. I still get goosebumps when I think about it.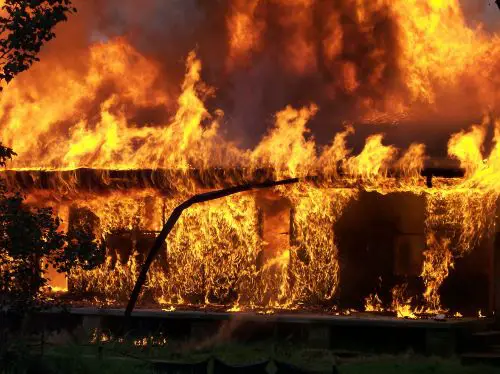 Fire Extinguisher to the Rescue
RV fires are terrifying and often the fire extinguisher that comes with your rig isn't big enough. When Paulette H.L.'s fire burst into flame, her extinguisher wasn't able to put out the flames. Thankfully, her neighbor rushed over with a large extinguisher and put out the fire, saving their fifth wheel. 


Paulette said there were even other campers who helped afterward. Not one but two RVers offered to let them use their dorm-sized fridges. And another neighbor had them over for dinner. Humanity won out in this story.

 
Broken Bones and Cross Country Drives
Erick, the Cool RV Stuff group founder, had a heartwarming story to share as well. When hanging out with a group of RV friends in Bend, Oregon, one of the group members broke her ankle. 


Another RV friend drove her and her RV to her family in Phoenix (17+ hours!) for recovery and the needed surgery. The friend then flew back to Bend (on his own dime) to his RV and wife who was holding down the fort. That is a great example of going above and beyond the call of friendship! 


Too Many Stories to Tell
There are even more fantastic feel-good stories to tell, but not enough time in the day to cover them all. I might have to do a Part 2 in the feel-good series since there are so many fabulous RVers out there. All these stories and more just go to show how wonderful this community is. Whether you are brand new or you've been RVing for years, I think we can all continue to make RVing Cool for everyone! 


Tell us about a time you heard of RVers saving the day with kindness.
 Facebook Comments
One moment, please. If the comments fail to load, FB may have been too slow responding so try reloading.