Some of the links listed on this page are affiliate links. This means that, at zero cost to you, we will earn an affiliate commission from the vendor if you click through the link and finalize a purchase. We strive to always keep all our content free to the reader. Thanks.
Looking to camp for free? You've come to the right place! Boondocking in your RV is the best way to beat the crowds and save some money. Not to mention the views are unbeatable! If you're ready to ditch the campgrounds, keep reading to learn how you can find places to camp for free. 


When looking for places to camp for free, other keywords to be aware of include dispersed camping, dry camping, or boondocking. Many people use these terms interchangeably to mean free camping.  


Places You Can Camp for Free
As nice as it would be to camp for free wherever you want, there are some rules you'll need to follow. While local and regional restrictions exist, you can often camp for free on state or national land. Places to enjoy free camping include state and national forests and grasslands or Bureau of Land Management (BLM) land. We'll also cover places to camp for free on private land later, so stay tuned. 


Although I wouldn't count it as camping, there are also several options for where you can park overnight to catch some Zs. Casinos, big box stores like Walmart or Cabelas, some rest areas and truck stops, and of course the always popular Cracker Barrel may also allow you to park for free overnight. 


For long hauls across the country, some of these quick stops are the way to go. Just be sure to follow any posted signs as local restrictions may prohibit camping or overnight parking.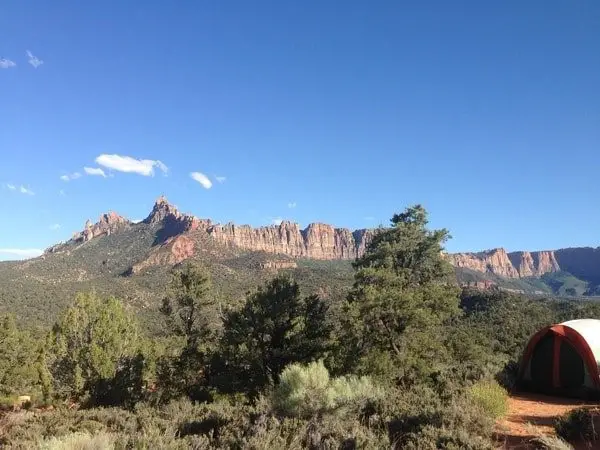 Apps and Websites to Find PLace You can Camp For Free
So how do you find these fantastic yet elusive places to camp for free? There are many apps and websites that make the job a breeze. Here are some of the top ways to find free camping. If you know of another secret option, please share it in the comments!


Campendium Places to Camp for Free
Campendium is hands down the go-to for places to camp for free. The Campendium database includes thousands of places to camp in your RV. While not every location listed on Campendium is free, they make it easy to filter and search by location so you only see the free campsites. You can also filter campgrounds based on your RV's length so you don't waste your time looking at sites that are too small for you. 


Campendium also has many other helpful features. For example, you can see what amenities (if any) are offered, cell coverage, ratings from other campers, and more. 


FreeCampsites.net 
Another popular and easy-to-use website for finding places to camp for free is Freecampsites.net. This website is a community-driven platform where campers from all over can share free campsites. There are tent and RV sites, so you'll need to pay special attention to make sure a site can accommodate your rig. There is also an option to easily filter to include places that have "RV parking" which means that an RV can fit at the sit.  


In addition to free campsites, you can find other cheap places to stay. If you want to stay for $0, though, you can easily filter out paid sites.  


IOverlander Free Camping
Stay close to home or travel to another country. Wherever you roam IOverlander has got your back for finding places to boondock aka camp for free. You can use IOverlander to search for free campsites on your computer or download the app to use on your smartphone. 


It also gives you the option to search for many other useful RV amenities. Propane, fuel stations, overnight parking, mechanics, and dump stations are just a few of the things you can find in a snap. The best way to find free campsites is to select "wild camping" from the filters. There are also many inexpensive places included when you search for "established campgrounds". 


FreeRoam 
I recently came across FreeRoam and think it should be in more people's arsenal. You don't hear about it nearly as often as Campendium, but it has a lot to offer. In addition to plenty of places you can camp for free, you can also use it for trip planning. Decide where you want to start and end and you can find sites along your route. 


To find free campsites, make sure you put $0 as the maximum per night. It also lets you see helpful things like cell coverage, crowding (which it breaks down by the time of year), noise, and shade available at the site. 


FreeRoam doesn't provide as many details about what kind/size rig can make it. This is a major drawback, but for more popular locations, reviews and photos could give you a good idea. The most important thing is to remember to always scout the road before driving down it with your RV. Just in case. 


RVParky
Many RVers love RVParky. While it isn't my favorite app for finding places to boondock, it is still worth mentioning. Its main appeal is finding RV parks quickly and easily. However, most if not all, of these are paid. 


RVParky's best feature for people looking for a place to stay for free is the overnight parking feature. While it makes for great stopping spots on long trips, you probably don't want to rely on it if you are looking to actually boondock. The view of Walmart isn't that appealing to most. 


How to Find (Almost) Free Places to Camp 
There are also several ways places to camp for free (almost). Some sites offer low-cost stays and others offer boondocking with an annual membership. The good news is, for the membership programs, the fees are incredibly low and will pay for themselves in just 1-2 nights.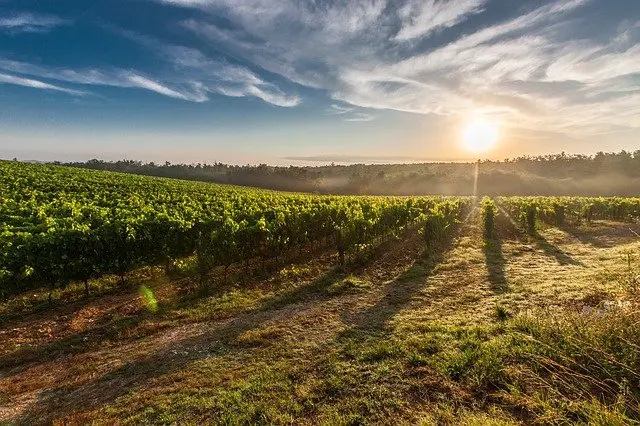 Harvest Hosts
You can enjoy serene camping at vineyards, breweries, farms, and more with a $99 membership to Harvest Hosts. You can save even more by entering the coupon code when you join through our link. Harvest Hosts is also really cool because some of the sites even offer hookups all for no additional fee. 


The biggest downside to Harvest Hosts is that you'll have to be constantly on the move. You can only stay one night at each location. You'll also need to call ahead and arrive during business hours. Harvest Hosts recommends spending at least $20 at the place you're staying. But hey, why spend $50 for a crowded RV park spot when you could spend $20 and get some good wine out of the deal! 


Boondockers Welcome 
If meeting fellow RVers and staying for free are up your alley, Boondockers Welcome is the place to be. You'll be able to stay on people's private property and camp for free. Sometimes you'll stay on open land and other times you might be driveway camping. If you are nervous about boondocking, this can be a great way to test the waters. That's because 3 out of 4 hosts have electrical hookups you can take advantage of. 


The membership fee is only $50, but it is even cheaper if you decide to host other boondockers. You don't have to be available all the time. Even a night or two is enough to get host privileges and help a fellow RVer out. 


Recreation.gov 
Finally, if you're looking for camping in national parks or national forests, Recreation.gov provides easy access to dozens of places to stay in the U.S. While the sites aren't usually places to camp for free, they do offer a few amenities and are low cost compared to most RV parks. 


How to Get Started with Finding Places for Free Camping 
If you want to take advantage of free camping but don't know where to start, have no fear. Click to learn all the basics of boondocking so you can get started on your next adventure! 


What is your go-to for finding free camping?
 Facebook Comments
One moment, please. If the comments fail to load, FB may have been too slow responding so try reloading.