If you haven't heard the news about Ford's new F-150 Lightning fully electric truck, you might be living under a rock. (Or in the boonies as we know many RVers do). It has been all the rage among RVers far and wide.



Just in case you missed out, here's the deal. Ford recently announced they are releasing an all-electric F-150. 


Does this mean you can tow your solar-powered 5th wheel or travel trailer by electric vehicle? Opinions are mixed on what this announcement means for RVers. Keep reading to learn more and be sure to let us know what you think in the comments. 


A Bit of Information on the Ford F-150 Lightning Truck 
If you're ready to go buy the Ford Lightning truck today, you'll have to wait a bit. While you can reserve one now, the newest F-150 won't be available until 2022. 


Ford claims the new Lightning Truck will have just as much power as their gas or diesel F-150s. The Lightning Truck can tow up to 10,000 pounds with a payload capacity of 2,000 pounds. The catch is that you'll need several upgrades in place to get to these levels. 


The Ford F-150 Lightning will have a range of 230 to 300 miles depending on which battery package you choose. So what does all this mean for RVers? 


Is it Up for the Challenge of RVing?
The Lightning Truck has potential, but we have some reservations about it for RVing. 


It would be fantastic for commuting or commercial purposes. What's not to love about electric power? Just charge it at night and you'll be ready to roll all day. 


However, there are some serious limitations that would make us think twice about RVing. 


First, 10,000 pounds might seem like a lot of towing capacity. But even the traditional F-150 is more of an entry-level truck for RVing. You could theoretically tow a small travel trailer with the Ford Lightning Truck. It's a no-go for anything large, though.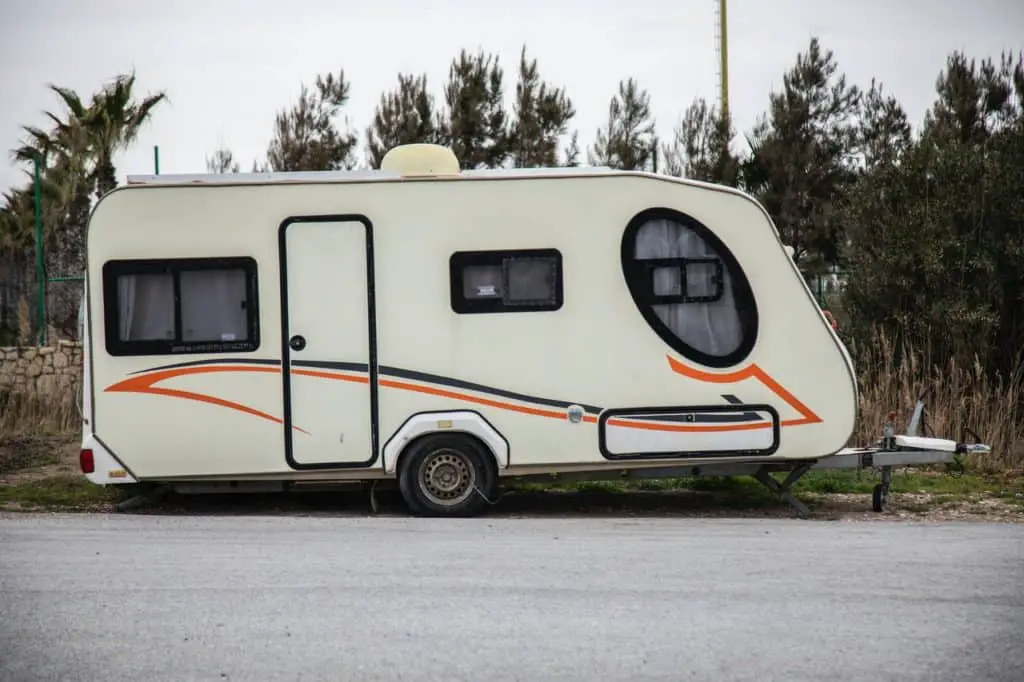 Another issue RVers might face is charging. We go to some pretty remote places with our rigs. Heck, sometimes even finding gas stations we can get into is a challenge. Add in limitations on where you could charge your truck and you could be in for a real headache. 


What Could This Mean for the Future of the RV Community? 
The Ford F-150 Lightning has some features we could definitely get used to as RVers. Automatically backing up to attach to the coupler, trailer backup assist, and reverse guidance for parking could be game-changers. 


At the very least, they could prevent many a shouting match between you and the person backing you up. They don't make those "I'm sorry for what I said when I was backing up the trailer" shirts for nothing. 


For a lot of us, sustainability is important as well. After all, the world won't be nearly such a beautiful place to explore if we don't take care of it. For those of you who already run your RV off solar power, an electric vehicle is the logical next step. 


Although the F-150 Lightning might not be ready for RVing quite yet, we see the potential. America has always been known for innovation and pushing the limits. While Ford might have fallen short for RVers this time, maybe this is just the beginning. 


Would You Buy a Ford Lightning?
Now it's time to hear from you! 
What problems need to be solved for RVers?
Do you think an electric truck will ever work for the RV lifestyle?
Would you buy an electric truck for RVing? Why or why not?
 Facebook Comments
One moment, please. If the comments fail to load, FB may have been too slow responding so try reloading.